The Planning Commission and Zoning Board will hold a public hearing on Thursday, August 18 to present recommended changes to the township ordinance, and to take public comments on the draft Master Plan. We will discuss the Master Plan at 6 PM, then at 7 PM review the recommended ordinance changes. The meeting will be held in the Town Hall. Please join us!
The Ordinance changes are summarized on the document here.
The Arvon Township Master Plan final draft is now available for public review and comment. The state-mandated 63 day public review period ends on August 10, 2022. A public meeting will be held on August 18, 2022 at 6 PM to answer questions before final changes are made and the plan is adopted in September, 2022.
If you have questions or comments, you may contact any member of the Planning Commission. You can see the members and contact info here.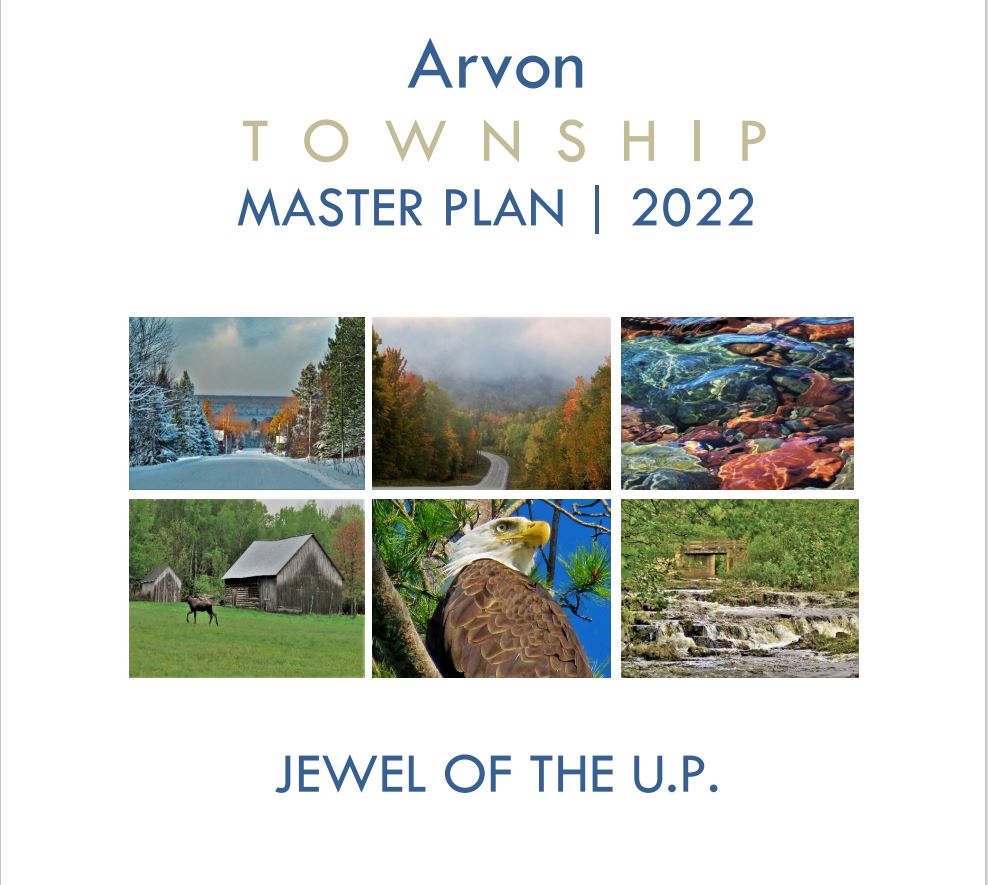 For Review Arvon Township Ordinance

);